Omaha, Neb. (March 24, 2023)– Each year, employees of CQuence Health Group and its operating companies raise donations for charities around the country. Non-profit organizations that have benefitted from employees' generosity over the years include the Food Bank for the Heartland, Ronald McDonald House Charities, Lifescape South Dakota, Unfaulted and more.
This year, rather than donating monetary funds, employees decided to take action by assembling kits for a cause. The kit-building activity was designed to promote teambuilding within the organization by bringing employees together for a common good.
"This teambuilding event was fun, engaging and rewarding. It gave us the opportunity to connect with our peers while doing something impactful for our community," said Amy Reid, a Cassling Regional Vice President located in Kansas. "The fact that the kits we built went directly to an organization in our state made the experience even more meaningful."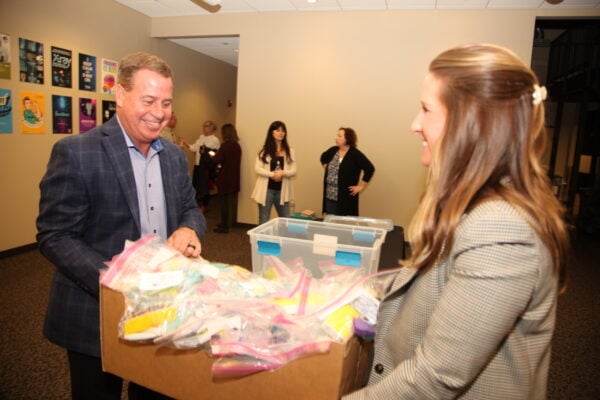 Each kit contained necessary supplies to fulfill the needs of selected charitable partners. Three types of kits were assembled: kids' kits, hygiene kits and "Be Hopeful" boxes. Collectively, employees assembled over 1,500 kits that were then donated to non-profits in their communities.
Kids' kits, which included items such as Play-Doh, coloring books and crayons, were donated to non-profits serving youth populations and pediatric cancer patients. Nearly 400 kits were assembled and donated to the following organizations:
Over 200 hygiene kits, comprised of personal toiletries like shaving cream, toothpaste and deodorant, were donated to two area shelters: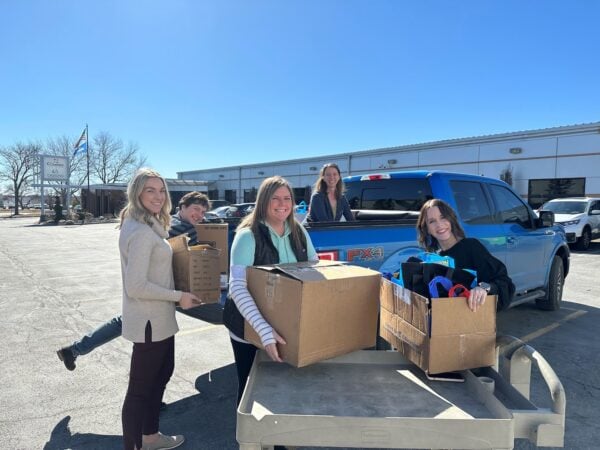 Hope Harbor: Providing services to individuals and families experiencing homelessness or near-homelessness
Open Door Mission: Committed to breaking the cycle of homelessness and poverty
Lastly, 900 "Be Hopeful" boxes were assembled for Project Pink'd, an Omaha-based non-profit that provides tools, resources and a strong network to breast cancer survivors. The boxes contained daily inspirational quotes for those undergoing breast cancer treatment.
CQuence Health Group is dedicated to shaping the future of healthcare. By giving back to the communities in which we live and work, the organization and its employees seek to improve healthcare access and outcomes.
"Time and time again, our employees actively demonstrate their dedication to our mission and vision by helping others," said Mike Cassling, chairman and CEO of CQuence Health Group. "Supporting non-profits that serve our neighbors is one of the best investments we can make in the health and wellness of our communities. To see the impact of their efforts is truly inspiring."
About CQuence Health Group
CQuence Health Group shapes the future of healthcare by providing strategic guidance, professional services and investment capital to some of the industry's most innovative companies. CQuence fosters and supports entrepreneurs from bold idea to thriving business venture and everywhere along that sequence, maximizing their impact on patient lives and the community. To view their full portfolio and see firsthand the impact CQuence is making in the healthcare space, visit CQuenceHealth.com.