Omaha, Neb. (March 6, 2023)– After 35 years, CQuence Health Group is on the move.
The new headquarters reinforces the Omaha-based company's innovative culture and commitment to shaping the future of healthcare.
The organization, which invests in and delivers professional services to healthcare companies, has announced its move to a larger, recently renovated headquarters in Omaha.
The new office, located at 13810 FNB Parkway, has approximately 35,000 square feet of finished space and will house more than 75 employees. The space incorporates a flexible floorplan to allow for scalability as the organization grows—whether organically, through acquisitions, by launching new start-ups or investing in its holding companies, Cassling and Phase Medical.
"We are excited to relocate to our updated, larger headquarters in our hometown community of Omaha," said Mike Cassling, Chairman and CEO. "This move represents our ongoing passion and mission to shape the future of healthcare. The space enables us to continue providing industry-leading support to healthcare companies making a positive impact on patient outcomes."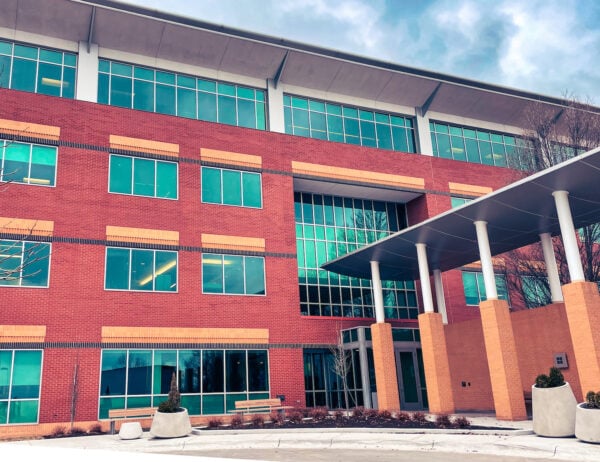 Cassling said that the company's focus has always been to provide outstanding service to its employees and customers. The new headquarters was an opportunity to invest in the business and in its people.
"The modern design of the office matches the innovative hybrid work culture we foster for our employees and the creative thought leadership we offer to the healthcare industry," said Cassling. "We intentionally created an environment where our employees can do their best work and be the best version of themselves."
The new space was designed to be inclusive and collaborative with many employee-focused amenities, including sit-to-stand desks, wellness rooms and a shared on-site gym and café. Warmer tones, comfortable furniture, potted plants, and glass to allow for the presence of natural light are just a few of the welcoming elements. Air purification and sound masking systems have also been installed to improve the air quality and help minimize noise distractions.
In addition, technology-enabled conference rooms allow teams to collaborate seamlessly with Omaha colleagues, off-site employees throughout the country and partners all over the world. Focus rooms enable private phone calls and quiet, independent work.
"The new office meets the needs of our evolving, hybrid workforce," said Bruce Stec, Vice President of People & Culture. "The flexibility allows employees to make the most of their day no matter where or how they're working, and at the same time reinforces our culture, so we can maximize our impact on patient lives."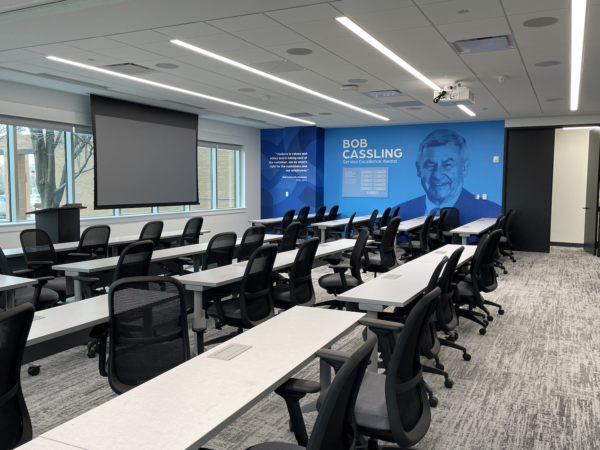 About CQuence Health Group
CQuence Health Group shapes the future of healthcare by providing strategic guidance, professional services and investment capital to some of the industry's most innovative companies. CQuence fosters and supports entrepreneurs from bold idea to thriving business venture and everywhere along that sequence, maximizing their impact on patient lives and the community.
CQuence Health Group is selective in its funding approach — supporting strong business ideas that have real potential to reshape healthcare. In addition to capital, CQuence's strategic guidance ensures entrepreneurs have the business and financial resources to become long-lasting enterprises, leading the charge for a better world. Our holding companies also benefit from professional services, such as research, marketing, human resources, information technology and accounting support from experts with decades of experience in their respective fields.
CQuence consistently ranks among top employers, both locally and nationally. It has won many workplace awards, including Modern Healthcare's #1 Best Places to Work in 2017.
To view CQuence's full portfolio and see firsthand the impact CQuence is making in the healthcare space, visit CQuenceHealth.com.