Omaha, Nebraska (October 3, 2023) – CQuence Health opened the doors of its new headquarters to local community leaders and business partners this past month. The newly remodeled office, located at 13810 FNB Parkway in Omaha, Nebraska, was completed in March 2023.
Omaha Mayor, Jean Stothert, kicked off the event by offering opening remarks to over 50 attendees, acknowledging the company's efforts to improve healthcare and promote economic growth in Omaha.
"As CQuence Health works to achieve their goal of touching 1 billion patient lives by 2030, I'm thankful they've chosen to continue to do that work from here in Omaha," said Stothert. "Omaha is incredibly fortunate to have companies like CQuence taking such big steps to make a positive impact on healthcare in our community and across the country. When patients are healthy, our community is healthy. When our community is healthy, we all thrive."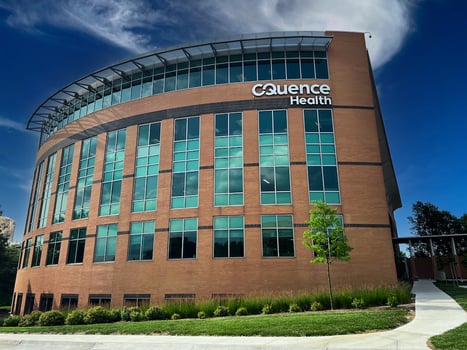 Completed by Noddle Companies and MCL Construction, the company's 35,000-square-foot office space houses more than 75 employees. The office incorporates a flexible floorplan to allow for scalability as the organization grows to serve all kinds of healthcare companies from startups to scaling businesses.
"This new office has brought renewed energy around our mission to shape the future of healthcare," said Mike Cassling, CQuence chairman. "When my dad first started Cassling almost 40 years ago, I don't think he could have possibly dreamed of this office space. It will allow us to grow and lead transformational change in the healthcare industry."
The new space embodies the company's innovative culture with bold, modern environmental signage designed by Turnpost, and fabricated and installed by Renze. The office also features many employee-focused amenities, including sit-to-stand desks, wellness rooms for stepping away from work, and a shared on-site gym.

In addition, technology-enabled conference rooms allow teams to collaborate seamlessly with Omaha colleagues, remote employees and customers all around the country. Meanwhile, smaller focus rooms enable private phone calls and quiet, independent work.
The flexibility of the office space meets the needs of an evolving hybrid workforce while allowing employees to remain focused on achieving the company's vision to improve healthcare access and outcomes.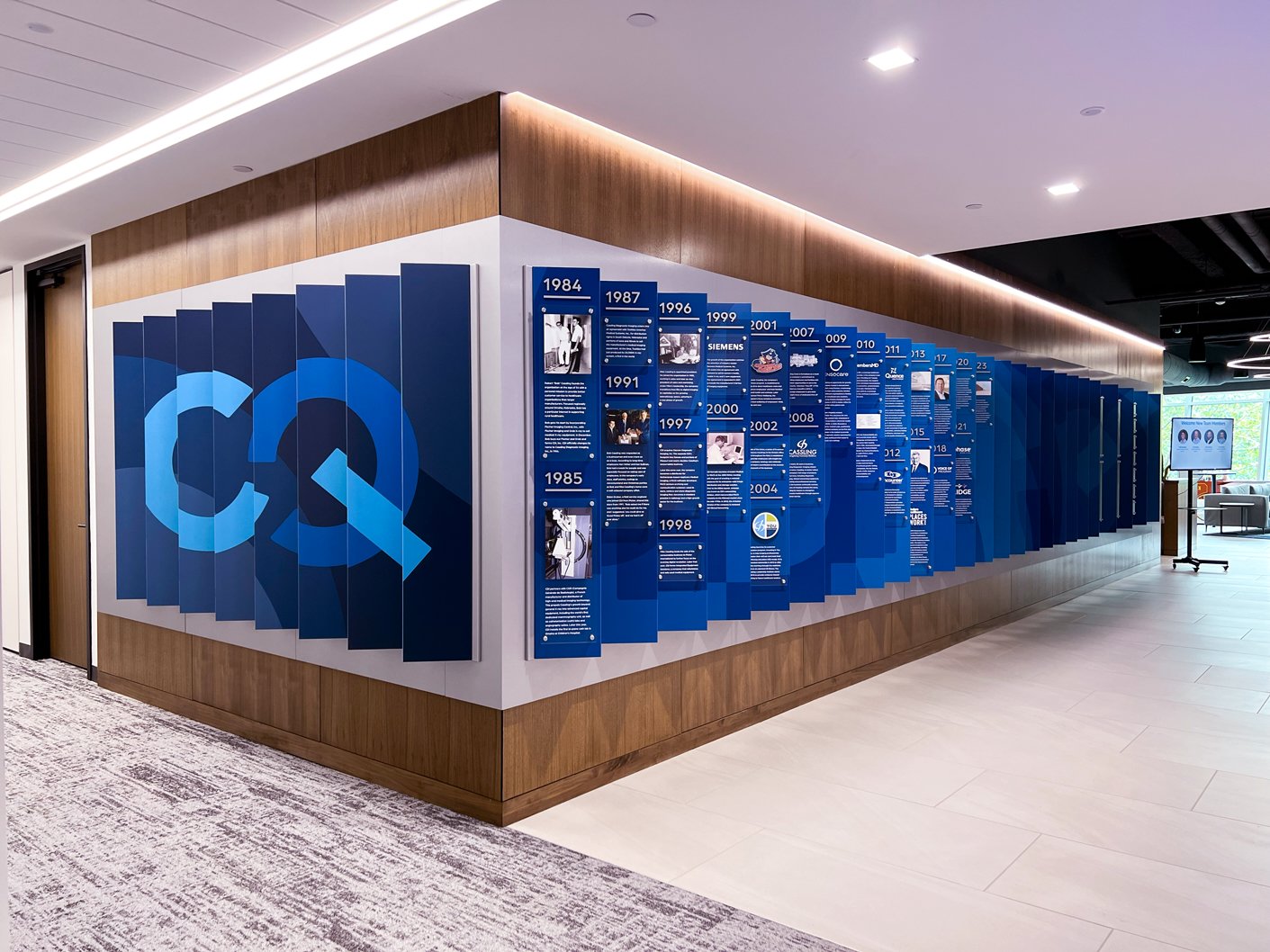 About CQuence Health
CQuence Health shapes the future of healthcare by providing strategic guidance, professional services and investment capital to some of the industry's most innovative companies. CQuence fosters and supports entrepreneurs from bold idea to thriving business venture and everywhere along that sequence, maximizing their impact on patient lives and the community.
CQuence Health is selective in its funding approach — supporting strong business ideas that have real potential to reshape healthcare. In addition to capital, CQ's strategic guidance ensures entrepreneurs have the business and financial resources to become long-lasting enterprises, leading the charge for a better world. Our portfolio companies also benefit from professional services, such as research, marketing, human resources, accounting and IT support from experts with decades of experience in their respective fields.
To view CQuence's full portfolio and see firsthand the impact CQuence is making in the healthcare space, visit CQuenceHealth.com.